When your own communications ministers gives a look like Turnbull does in this video, that I also watched live and I have to say, Turnbull really did give Abbott a look of:
[youtube]http://www.youtube.com/watch?v=N0-aQPbzCZE[/youtube]
at Abbotts NBN Policy launch on a Sports show no less, you just know that its a blatant lie that not even Abbotts own believe.
[youtube]http://www.youtube.com/watch?v=Nf_D8dYxRvc[/youtube]
They promised that they would deliver high speed Internet to Australian homes, fast, cheaper and on target, but now… On the 17th of December, 2013, Ziggy Switkowski revealed that NBN speeds promised by Coalition cannot be guaranteed.
Another broken promise? How ever will Abbott spin this from a lie to a truth?

Photo: Ziggy Switkowski speaks during a Senate committee hearing on the NBN in Sydney. (AAP: Quentin Jones)
NBN Co chief executive Ziggy Switkowski, former Telstra CEO, was drawn into the Coalitions promised download speeds of between 25 and 100 megabits per second to be available to Australians by 2016, lie. This promise, is now his to break.
A strategic review, conducted by the NBN Co, also found the Government's proposed fibre-to-the-node (FttN) network would require about $12 billion more than estimated in the Coalition's April 2013 policy.
Dr Zwitkowski says that he is not interested in promises on the NBN.

"I do not buy questions that demand us to guarantee anything," he said.

"It's clear that after four years of NBN, guarantees have lost currency."
"The mandate was … [to] have a look at the business plan and deliver it against the terms of reference – which it's done – so references to what other people may or may not have promised is out," Dr Switkowski said.
The Federal Liberal National Party will achieve their 'fibre to the node' policy, through purchasing from Telstra, their already connected copper network, the travesty that it is, to connect fibre to the node so home owners can pay the rest of the money required to update Telstras deteriorating copper network. Has this been an exercise in another coalition government utilising more tax payer monies to prop up a large utilities company only to place the burden of completion upon the home owner?
This is what the LNP has purchased – pictures below:
Let me show you what the Abbott government has promised to spend Australian tax payer dollars on, so that YOU can pay an extra $5000 or so and run your own fiber from the node to your home.
This is what fiber looks like.
and we've all seen one of these
well this is Telstra copper network located under it
This is what most of Tesltras ancient, archaic copper network really looks like
This is how a Telstra CEO would give the nod to fixing the Telstra copper network that the Abbott government is buying with Tax payer dollars
I certainly hope that the CEO of the Fukushima Nuclear plant did not get 'band aid' fixing methods from Australias Telstra CEO, because there is an eerie similarity in their quick fix methods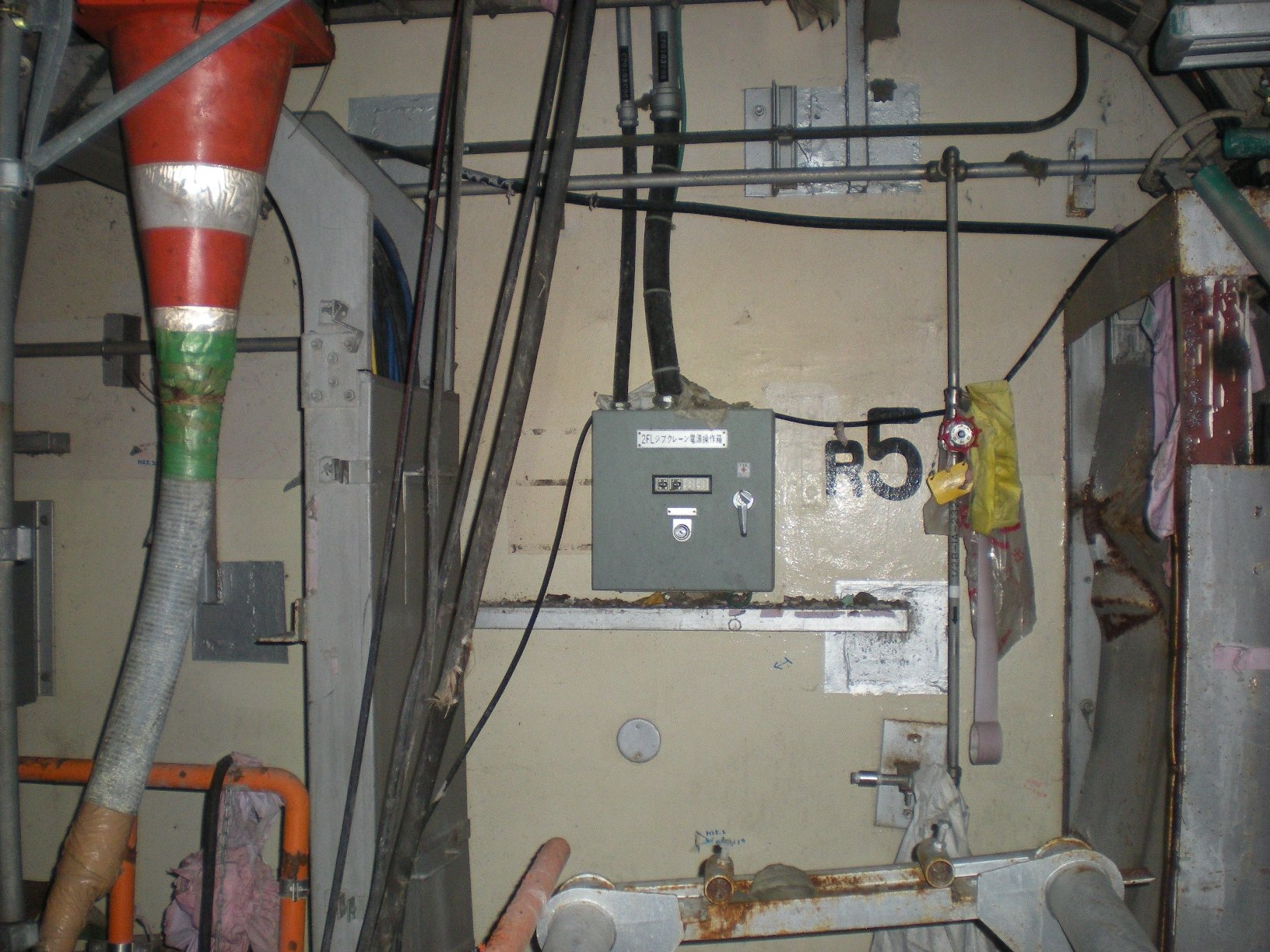 Tepco – Fukushima band aid fix, theres just nothing that a speed cone can't be used for.
Telstra band aid fix
and is this a photograph of a typical Telsta 'Node'?
Follow this link to view some of the horrifying pictures of Telstra workmanship that their technicians are ordered to make.
On the 9th of April 2013, Tony Abbott promised cheaper and faster alternative to NBN
A summary of Abbotts promise:

Promise download speeds of 25 -100 megabits p/second by end of 2016
Coalition promises rollout will be complete by the end of 2019
Abbott says regions with substandard internet will receive priority rollout
Basic broadband plans projected to be $24 per month cheaper
Coalition says their policy will cost tens of billions less than Labor's
The Opposition Leader this morning said by the end of a first term of an incoming Coalition government Australian households would have a minimum broadband speed of 25Mbps.

"By the end of second term, should we get one, the vast majority of households will have access to speeds of 50Mbps," Mr Abbott said.

"We will build fibre to the node.

"So we will be able to do this for under $30 billion, compared to the over $90 billion it will cost the National Broadband Network (under Labor)."
Are these images the reason that the former chief executive of Telstra, Ziggy Switkowski accepted the job? Playing one off against the other? Is this the great Abbott spin off, save an ailing utilities company, and CEO, by using tax payer money to update the old copper Telstra network, to fibre, and at the same time, burdening the Tax payer some more, by insisting that we pay to have it connected to our homes after our taxes have paid to upgrade Telstra old copper.
This feels as if only the moderately wealthy and above will be able to gain high speed Internet, it appears to be another class distinction through Abbott action.
JMO